Virtual event will take place on Friday, May 12, 2023 at 10 a.m. EST
NEW YORK – May 4, 2023 – Nusano, Inc., a company reshaping the production of cancer-fighting radioisotopes, today announced it will host a virtual Key Opinion Leader (KOL) event on Friday, May 12, 2023 at 10 a.m. EST titled "Unlocking the Next $20-30B Market Opportunity in Oncology: Radioisotope Production and Applications." The event will highlight the rapidly expanding and critically undersupplied medical radioisotopes market, including current limitations and what must be overcome to improve patient care and unlock market potential.
The virtual event's featured speakers will be Robert Atcher, PhD, MBA, FSNMMI (University of New Mexico) and Martin Pomper, MD, PhD (Johns Hopkins Medicine). They will discuss the technical aspects of isotope production and provide a clinical overview of the therapeutic applications of radioisotopes in oncology.  Nusano management will also discuss how the company is poised to dramatically increase rare isotope supplies and how its proprietary particle beam technology is the first significant advancement in radioisotope production in decades.
A live question and answer session will follow the formal presentations. To register, please click here.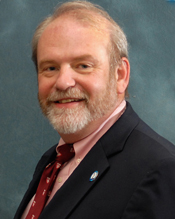 Robert Atcher, PhD, MBA, FSNMMI is a radiopharmaceutical chemist with 40 years experience in the field of nuclear medicine. He began his research as a doctoral student at Argonne National Laboratory investigating the production of radioisotopes for medical applications. He was a research fellow in radiology at Harvard Medical School and Brigham & Women's Hospital. He moved to the National Cancer Institute where he served as a Cancer Expert in the Radiation Oncology Branch investigating radiolabeled monoclonal antibodies for diagnosis and therapy. He returned to Argonne to lead the nuclear medicine research group with a concurrent appointment in the Radiation Oncology Dept. at the University of Chicago. He moved to the University of Alabama at Birmingham in the Departments of Medicine and Radiation Oncology leading an effort to cite a dedicated accelerator for radioisotope production. That project was awarded to Los Alamos National Laboratory where he moved to assist with that project. He had a joint appointment as the UNM/LANL Professor of Pharmacy at University of New Mexico where he worked on radiolabeled peptides for tumor therapy. He is the author of over 100 publications, eight patents and numerous scientific abstracts. During 2009-10 he served as the President of the Society of Nuclear Medicine representing 18,000 professionals in the field.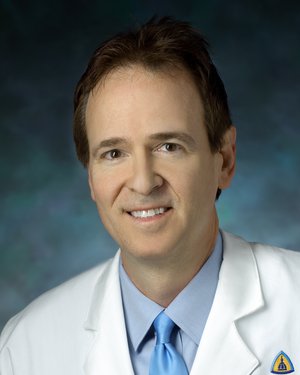 Martin Pomper, MD, PhD is a Professor in the Johns Hopkins Medicine Department of Radiology and Radiological Science. Dr. Pomper is the Director of Nuclear Medicine and Molecular Imaging. He is also a Professor of Oncology and Radiation Oncology and Molecular Radiation Services. He is an internationally recognized leader in molecular imaging research and develops and implements new imaging agents that target cancer and brain disorders. He is the Director of the Johns Hopkins Small Animal Imaging Resource and Associate Director of the In Vivo Cellular and Molecular Imaging Center, both funded by the National Cancer Institute to support molecular imaging research. He also co-directs the Kimmel Cancer Center's Cancer Molecular and Functional Imaging Program and the Cancer Functional Imaging Core. Dr. Pomper's interests are in the development of new radiopharmaceuticals, optical probes and techniques for molecular imaging of cancer and central nervous system disease. One area of focus is on imaging prostate cancer and the development of imaging and therapeutic agents targeting the prostate-specific membrane antigen (PSMA).
About Nusano, Inc.
Nusano is a privately held medical technology company committed to bringing stability and innovation to the rapidly emerging and critically undersupplied medical radioisotopes market. Nusano's proprietary ion source is smaller and more efficient than existing production methods. This results in significantly greater yields and allows for the simultaneous manufacturing of multiple radioisotopes. Nusano's technologies will supply the fight against cancer and support diagnostic and therapeutic radiopharmaceutical development. The company is constructing a state-of-the-art production facility in West Valley City, Utah, which is scheduled to open during the first quarter of 2025. For more, please visit www.nusano.com.  
Contacts: