From finding disease to treating it, nuclear medicine is widely practiced throughout modern healthcare
Please note: Links provided on this page are for educational purposes only and will take you away from our website.
No endorsement of Nusano is made by these organizations. 
Radioisotopes are used in "nuclear medicine," a term which includes radiology practices at most major hospitals. Nuclear medicine is routine throughout the United States and much of the world. Anyone who has ever received an MRI or had their cancer treated with radiation oncology is a beneficiary of the power of nuclear medicine. There are more than 40 million nuclear medicine procedures performed each year around the world.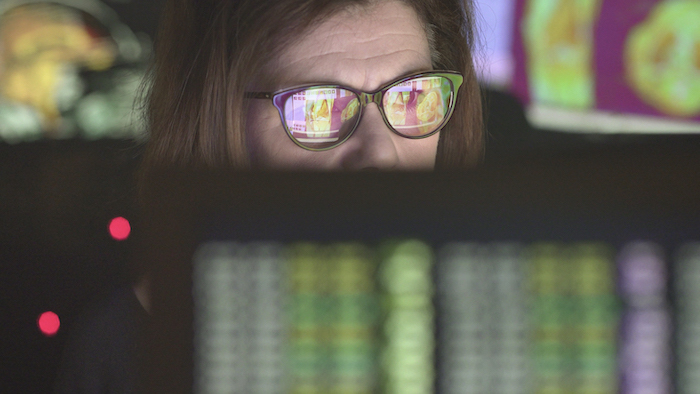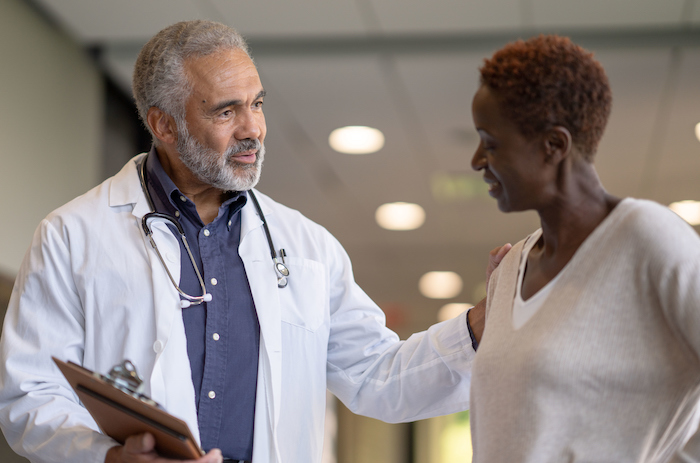 When injected in very small quantities into a patient, radioisotopes act as tiny tracers or flashlights. This allows tumors to be seen using medical imaging, such as PET and SPECT scans. By providing a picture of what's going on inside the body, radioisotopes help health care professionals diagnose diseases and guide treatment decisions.
 Increasingly, pharmaceutical makers are developing new drugs (radiopharmaceuticals) capable of delivering the cancer-killing power of radioisotopes directly to tumors while leaving the surrounding healthy tissue intact. Like a puzzle piece, these drugs attach only one way – directly to the proteins associated with the cancer – for maximum efficiency.
Diagram: Radiotherapeutics target and eliminate cancer cells with precision. Adapted from National Cancer Institute.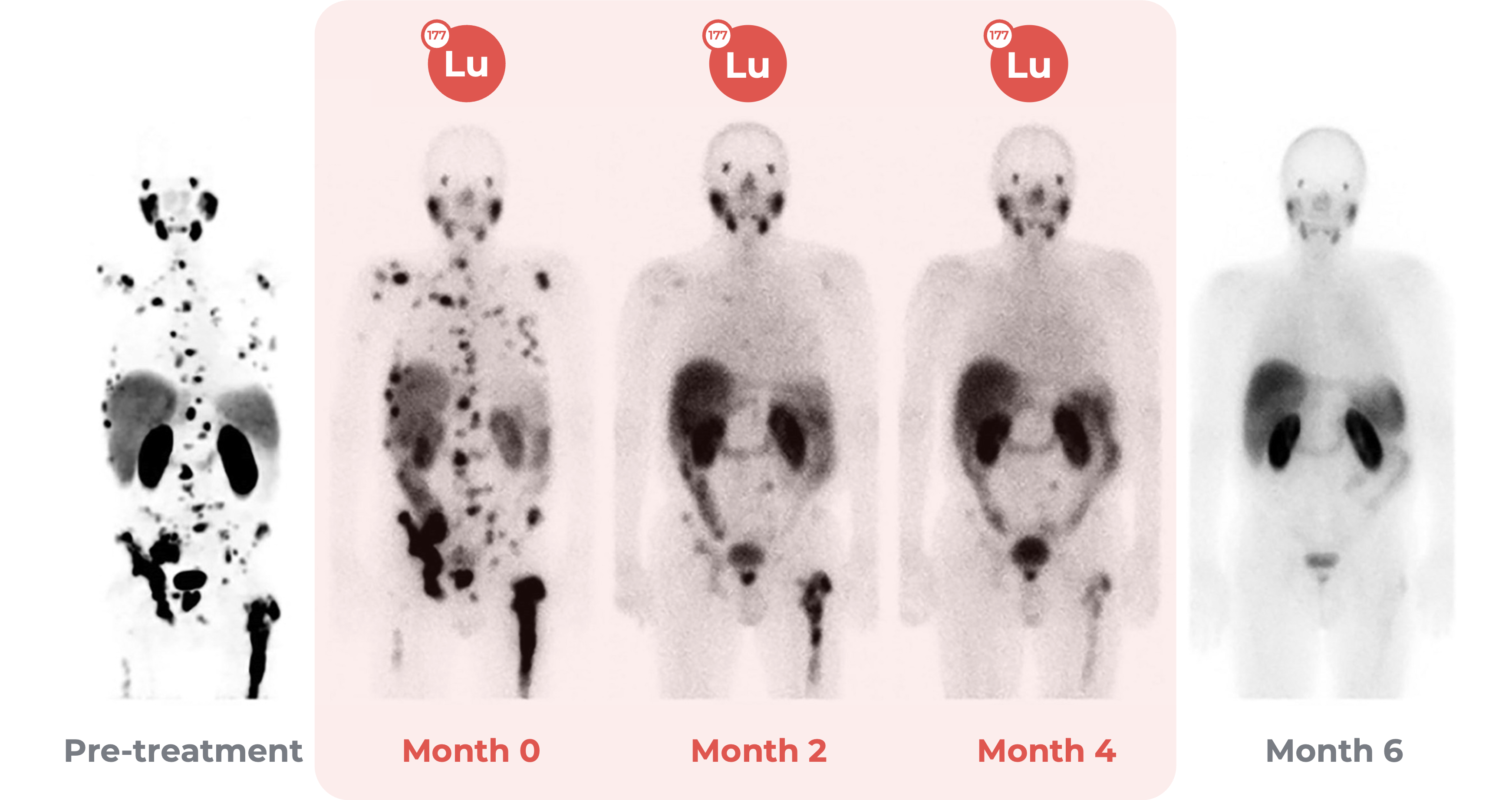 This image shows a prostate cancer patient. The spots in the Pre-treatment image are cancerous growths.
To treat this patient's cancer a radioisotope-based pharmaceutical was administered.
Multiple rounds of treatment (Month 0-4) produced a successful effect. The cancer no longer appeared on image scans by month six. (Image adapted from source)
Source PDF: Hun Yee Tan, Chai Hong Yeong, Yin How Wong, Molly McKenzie, Azahari Kasbollah, Mohamad Nazri Md. Shah, Alan Christopher Perkins, Neutron-activated theranostic radionuclides for nuclear medicine, Nuclear Medicine and Biology, Volumes 90–91, 2020, Pages 55-68,  ISSN 0969-8051, Link.
National Cancer Institute:
Radiopharmaceuticals: Radiation Therapy Enters the Molecular Age
JOHNS HOPKINS MEDICINE:
How are nuclear medicine scans done?
American Cancer Society:
How Radiation Therapy Is Used to Treat Cancer
SOCIETY OF NUCLEAR MEDICINE & MOLECULAR TECHNOLOGY
Nuclear Medicine and Radiation Safety (Factsheet)
Dana-Farber Cancer Institute:
What Are Radiopharmaceuticals and How Are They Used in Cancer?
Cancer Treatment Centers of America:
Radiopharmaceuticals designed to take radiation directly to the cancer